by Marisa Mudge
May 13th, 2017… it was a spring morning like any other in Southern California… perfect, beautifully mild weather, kissed by the sun. My convertible and I had a date with Pacific Coast Highway, one of my favorite drives — miles of coastline to keep me company, an ocean decorated with surfers, and boardwalks filled with skate boards.  My destination: San Diego, California.
I'm a native Californian and I love the Golden State from the Redwoods to the tip of Baja and everything in between, but if you're looking for a laid back attitude, friendly faces, and weather that rivals the Mediterranean… San Diego is your spot.  It's where the heart of Cali beats.
Nestled in North San Diego County is the sleepy town of Encinitas, located ninety-five miles south of Los Angeles and twenty-five miles North of San Diego proper, a garden paradise.  Since the 1920's, Encinitas has called itself the Flower Capital of the World.  Leucadia Boulevard, that's my exit, a gorgeous street lined with green houses, nurseries and whole sale flower sellers.
One more right turn down a two-lane road and I arrive at San Diego Botanical Gardens. Formally the Quail Botanical Gardens, it's now the home of Southern California's most delightful Chocolate Festival. Every year the day before Mother's Day, the garden hosts the Chocolate Festival as a fundraiser.
It's an Eden made sweet by the divine miracle of chocolate. Time to dig in…
Preparing for the Best
My criteria for great chocolate is based on the engagement of all five senses: sight, sound, touch, smell and taste.  With sight, the chocolate must be glossy if it has been tempered.  This applies to bars and bon bons.  For hearing, quality chocolate should crack crisp and firm. It's interesting listening to the sound chocolate makes when you break it, and a clean "snap" is always the desired sound.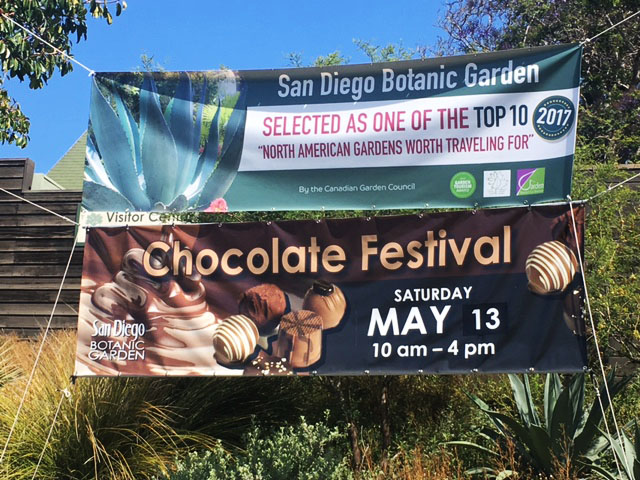 For touch, it's the same — quality chocolate should feel crisp and firm. You should not, however, be able to hold a piece of chocolate in your hand for longer than 20 seconds without it melting.
Next, it's smell. Aroma is essential in the human flavor experience. Like great wine, no two chocolates smell alike.   Finally, taste… the moment of truth.  Texture should be smooth and silky. Good chocolate melts in the mouth. It should melt on your tongue as the flavors slowly develop. A great chocolate fills all five senses.
Righteously Raw representing at the Festival
A Unique Chocolate Flair
I've now attended this festival for several years. It might not boast the longest list of chocolate exhibitors, but it's still an excellent event, especially since this festival sports a few unique features compared to most other chocolate exhibitions.
First, what I look forward to most are the chocolate plants. Yes, chocolate plants. I thought the chocolate orchid was the most extraordinary plant in existence, until this year when I walked past the Berlandiera Lyrata. The Berlandiera Lyrata , an unassuming plant resembling a wild daisy, might easily fool you at first glance, but get your nose a bit closer and this little flower will quickly bring to mind the hypnotic aroma that often escapes the best chocolate shops. Needless to say, a Berlandiera came home with me this trip!
Another unique element of the Festival is the omnipresence of chocolate's origin and history.  Perhaps thanks to San Diego's close proximity to Mexico, the Meso-American heritage of cacao feels quite tangible.
The children's area of the garden bristled with activity. At one point I stood to the side, listening to the story of how Pre-Columbian travelers carried chocolate with them on their journeys. I smiled to myself when the man telling the story said, "and they brought the chocolate to share…" a perfect comment for a day when everyone, here hundreds of years later, did exactly the same.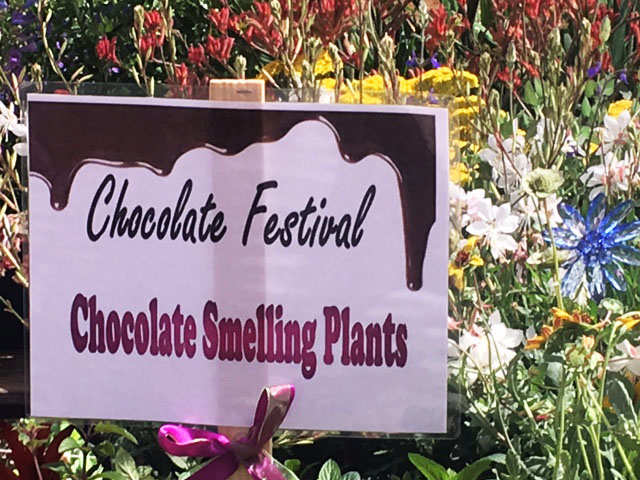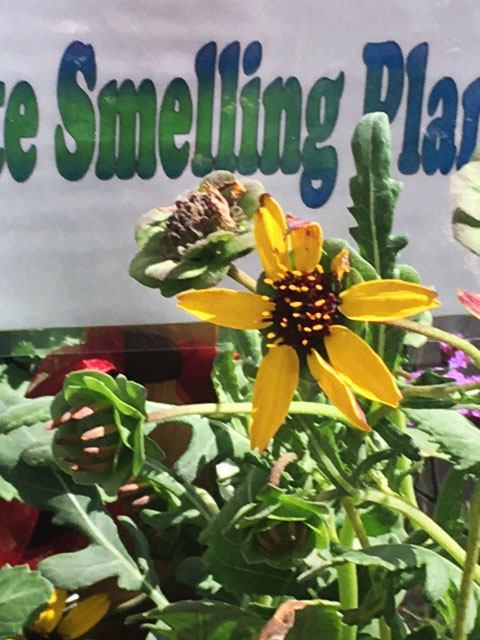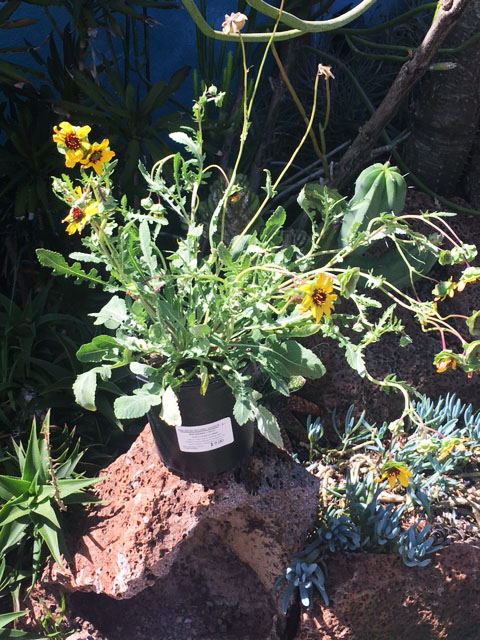 Some fantastic chocolatiers and bean-to-bar makers call San Diego home.  All of the exhibitors were worth a visit, with the chocolates ranging from fancy to whimsical. There were, however, a few standout chocolate makers, so let's take a quick look at each one…
So Rich! Chocolates
So Rich's enrobed freeform chocolates clearly represent the casual lifestyle at the heart of San Diego.
The rustic look of the truffles is both appealing and fun.