It may sound crazy, but trust me, the sculptures will quickly command your attention. Do not, however, let your amazement stop you from walking through the door. Much like a perfectly-crafted truffle that looks gorgeous on the outside, you most definitely don't want to miss what's on the inside.
Patrick Roger's second floor offers a lounge, where you can admire more chocolate sculptures.  The taste has not been sacrificed by the artistic endeavor. Their chocolates are luxurious.  If you are a devotee of dark chocolate (who isn't?), Patrick Roger offers tremendous flavor combinations that make for a well-balanced ganache, such as Lime, Pepper, and Earl Grey Tea just to name a few.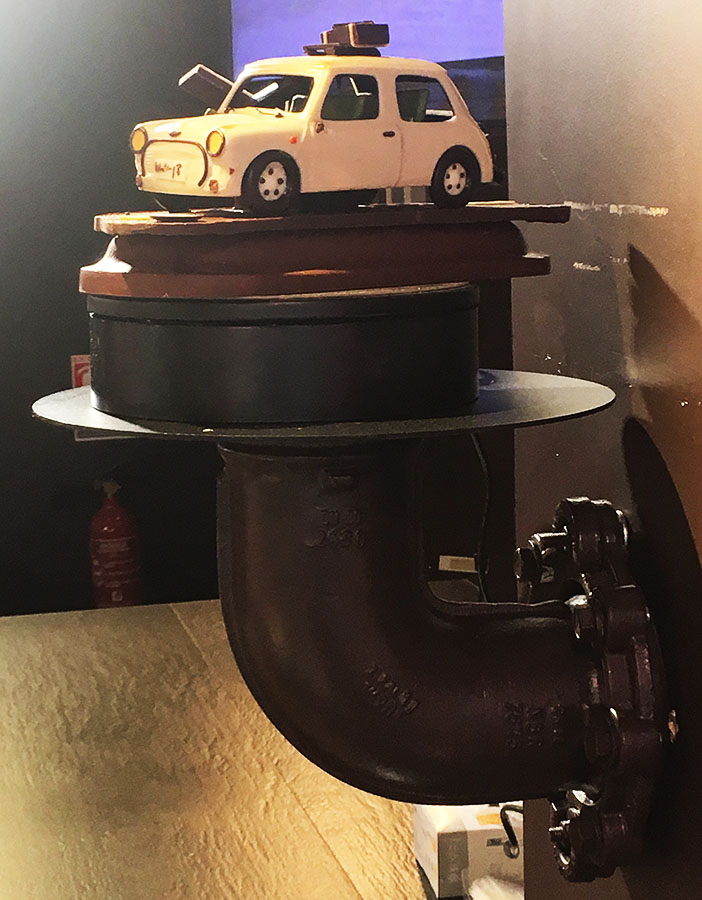 A Walk in the Clouds
Next up… the famous Michel Cluizel.  The shop door reads "Petite Manufactue". A French chocolatier since 1948,  they craft bean-to-bar, bon bons, ice cream and classic French pastries… amazing Paris chocolate.
Although this "Petite Manufactue" has spread its sweetness across the pond to the Americas, some flavors are only available in France. The 99% plantation ganache truffle truly shines, one of the chocolate "unicorns" found in the City of Light…