CHOCOLATE NEWS
– January 2020 Issue –
Coda Signature Makes the 2020 Oscars Swag Bags… Well, Kinda…
Hollywood's biggest night of the year is practically just around the corner, and in addition to everyone in the film world competing for awards, there's another layer of competition – companies vying to get their products into one of the show attendees swag bags.
For the second straight year, Denver-based Coda Signature, "maker of award-winning cannabis infused gourmet edibles, all-natural topicals and handcrafted concentrates", scored the opportunity to gift Oscar® nominees in the major acting and directing categories as part of the luxurious "Everyone Wins" Nominee Gift Bag.
Check out a few key details from Coda's official press release –
"Every year since 2002, marketing company Distinctive Assets has independently assembled lavish custom swag bags featuring leading brands to celebrate the leading stars. This will be Coda Signature's second year participating in the gift bag, after a successful inaugural debut and the brand's tremendous growth in California.

In their gift bags, nominees will receive a certificate for a one-of-a-kind Cannabis-Infused Chocolate Culinary Experience worth $10,000. The gift includes an exclusive tasting with a flight of Coda Signature's award-winning infused chocolates in the nominee's private home. The tasting will be guided by classically trained dessert chef Lauren Gockley, Director of Edibles at Coda Signature and one of Dessert Professional's Top 10 Chocolatiers in North America.

The evening will culminate in an un-infused chocolate dessert of the nominee's choice, inspired by Coda Signature's distinctive flavors. Choices range from Cream & Crumble Remix featuring sour cream tuile, Meyer lemon cremeux, white chocolate crust and buddha's hand pâte de fruit; to a Maple & Pecan Remix, starring maple crema, bacon & chocolate financier butter, pecan ice cream and pecan shell smoke."
Why would Coda gift "an experience" rather than placing cannabis-infused chocolate samples right in the gift bags? Well, to put it simply, per California law, they can't. Offering individual experiences in the privacy of each nominee's home, however, fits within California's current legal code on cannabis.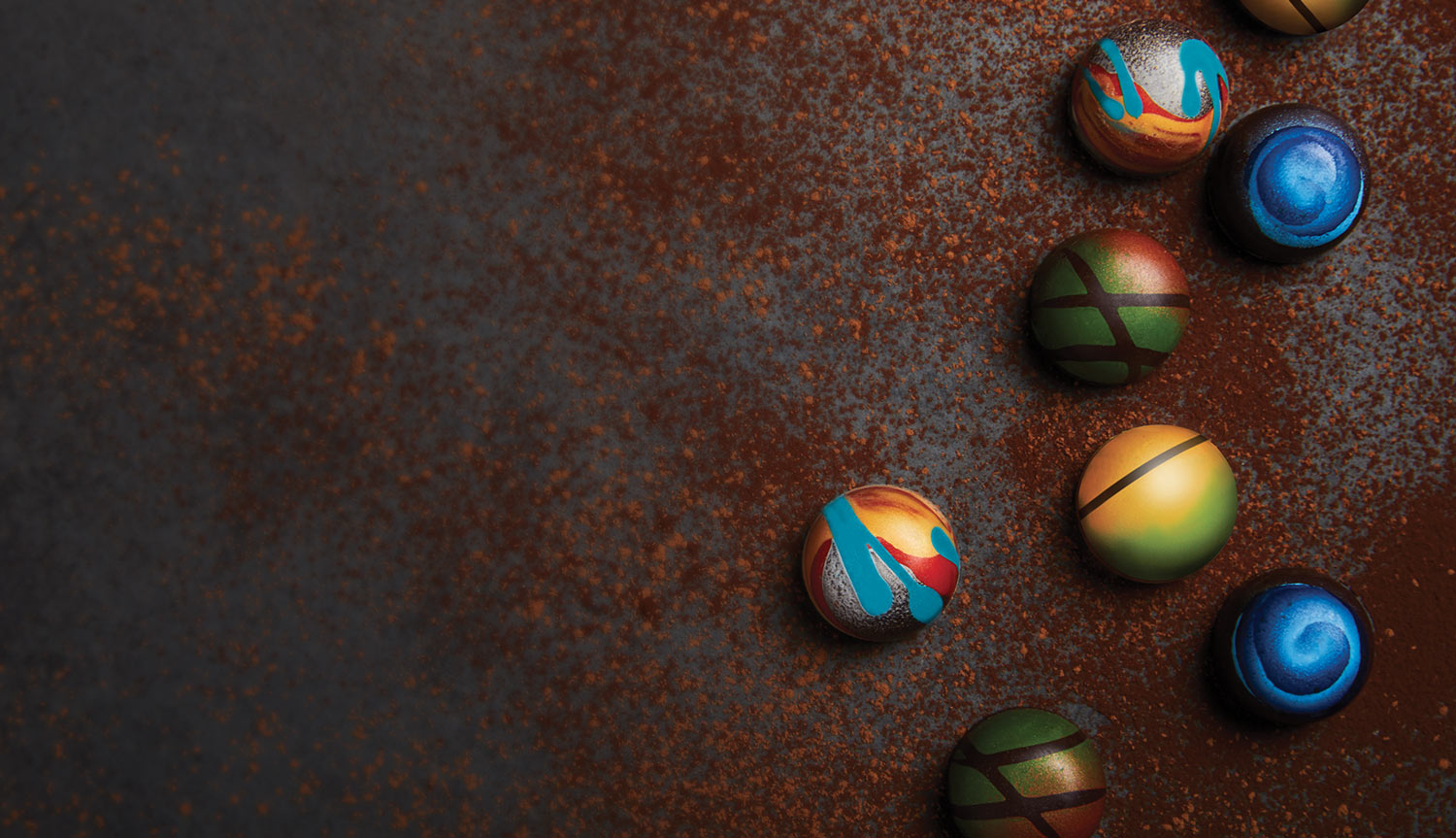 Photo by Coda Signature (click image to view these truffles on their website)
There's also an important, required disclaimer when reporting on Distinctive Assets' gift bags –
"The "Everyone Wins" Nominee Gift Bags are NOT affiliated in any way with the OSCARS® or the Academy of Motion Picture Arts & Sciences. A.M.P.A.S. does not award, sponsor, endorse or provide these Gift Bags. Neither the Academy nor Distinctive Assets wants there to be any association in the media between the "Everyone Wins" Gift Bags and the OSCARS® or the Academy."
Meanwhile, Coda Signature Co-Founder and CEO Mark Grindeland beamed over the chance to gift the stars for a second straight year –
"Building on the momentum of our recent California launch, we welcome the opportunity to work with Distinctive Assets once again and elevate the gift bags with a singular Coda Signature experience. By participating in a Hollywood tradition, Coda Signature is bringing cannabis to the forefront of American culture."
For more on Coda Signature, click here to visit the company online.
And click here to read the full press release.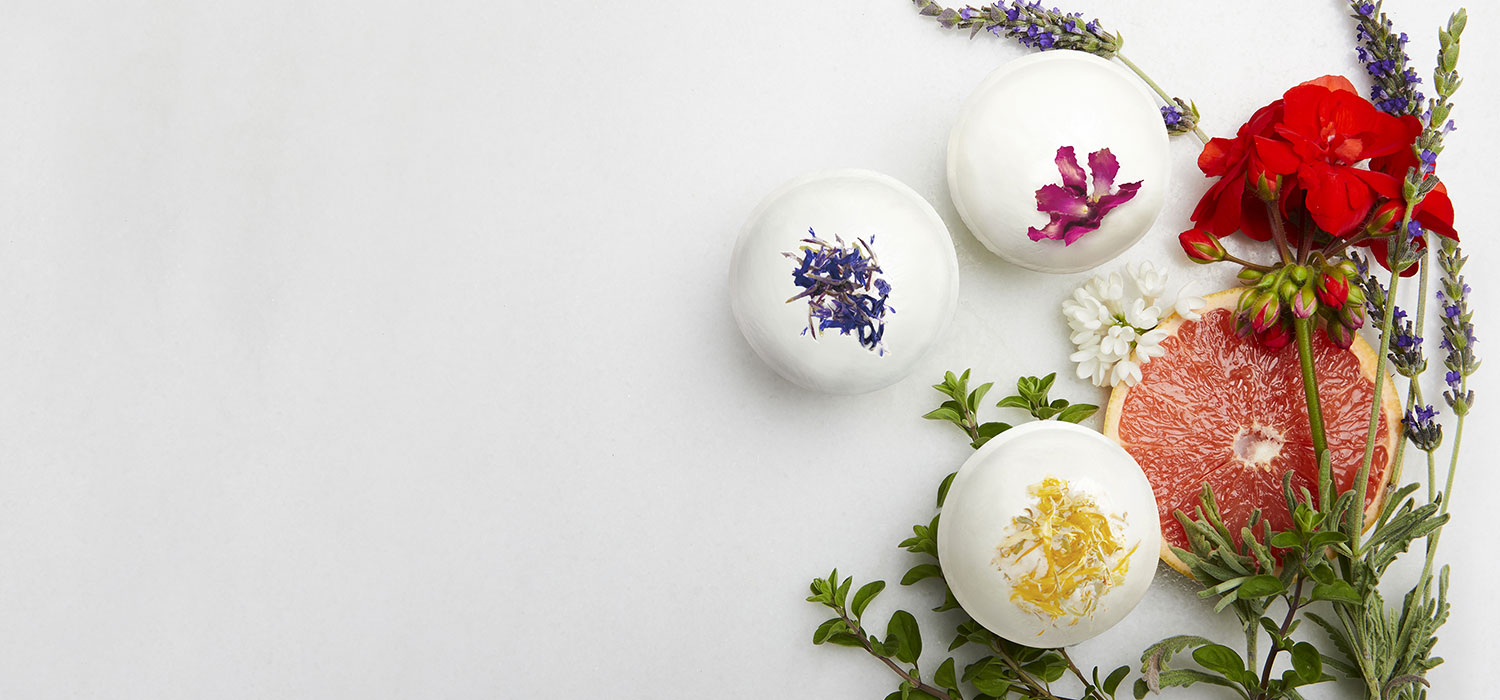 Photo by Coda Signature (click image to view these bath bombs on their website)