THE HEALTHY BEAN:
Chocolate, Cadmium, and Lead
Chocolate Cadmium? We always love diving into the positive health effects stemming from our favorite food, but we'd also be remiss to not mention any health concerns in the chocolate world as well. Ironically, as chocolate connoisseurs, the possible health danger we're discussing today actually puts us more at risk, not less, so it's very important that you pay attention to this article.
Don't worry, it won't cause you to stop eating chocolate, we promise… but you will likely focus a little more on one or two key potential hazards previously unnoticed.
Nibs Shine The Light
So what caused all the hub bub here in the first place? Cacao nibs. Seriously, cacao nibs. As I recently sprinkled a fair amount of Navitas Organic Cacao Nibs on my morning cereal, I noticed a warning label on the bag of the packaging. I'd frequently noticed similar warning signs during my time living in California, but never on any food labels – at least not any food within my own diet.
The label read as follows –
"WARNING: This product contains chemicals known to the state of California to cause birth defects or other reproductive harm."
Ever the health-conscious one (even when my dietary habits stray to the point of ignoring my own health conscience), I felt compelled to dig into this bizarre warning staring back at me from an innocuous bag of organic cacao nibs. What I uncovered shocked the heck outta me, on multiple fronts, so let's take a closer look…
Chocolate, Cadmium, and Lead – The Unholy Trinity
It turns out cacao, for all its wonders, can also contain potentially concerning levels of lead and cadmium. Pay a visit to the website AsYouSow.org, and you'll catch a glimpse into the health concerns presented by both of these natural substances. Lead grabbed plenty of headlines over the past several decades, dating back to the days when gas stations still sold leaded gasoline (seriously, why?)… regulatory agencies thought lead paint posed no risk… and on and on. Knowing is half the battle, however, and with lead now firmly on our radar, it's at least easier to combat this metallic poison.
As for lead in chocolate, As You Sow states the following –
"No level of lead is safe for children. Lead exposure has been a significant public health issue for decades. Lead is linked to a variety of neurological impairments, including learning disabilities, seizures, and a lower IQ. Developing fetuses and children are especially vulnerable to lead exposure because their brains are in critical growth and development stages."
Chocolate cadmium tends to fly under the radar, however, to the extent that I personally didn't even know it posed a risk. Recently I noticed a small burst of hair loss (a big thank you to my ancestors for the receding hair line), and started the usual process of looking for any diet changes over the past month or so. The only change? I added the Navitas Cacao Nibs to it. That triggered my investigation of the warning label I'd noticed previously, but ignored until now.

Digging a little deeper, I uncovered the cadmium and lead risks, and also found entire online communities of men looking out for their health together by getting blood tests done, or hair tests, to monitor levels of heavy metals in their system, among other things, and then sharing the results of their health journeys. Unsurprisingly, hair loss registered as one of the key issues.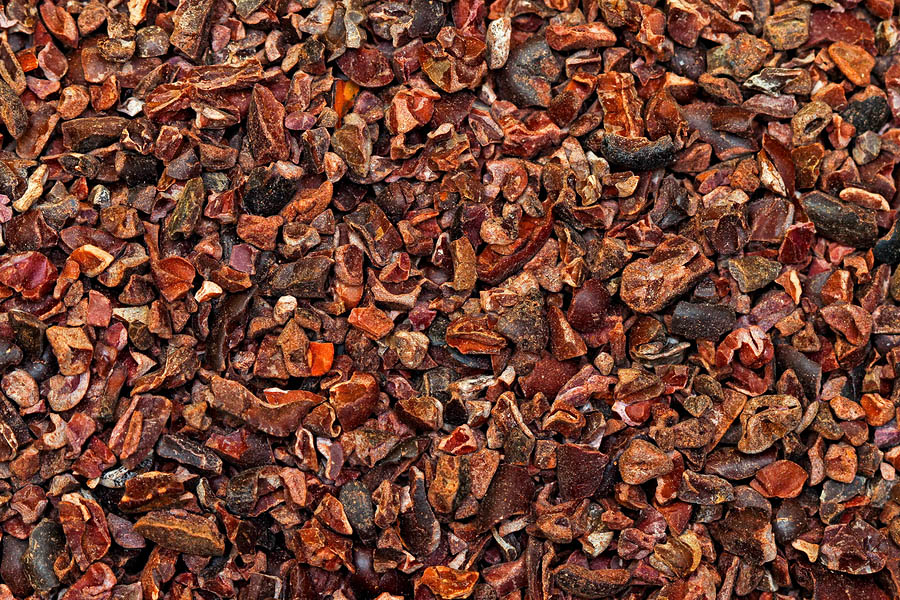 The Cadmium Conundrum
Now I'm by no means unequivocally stating that cadmium levels in Navitas Organic Cacao Nibs kicked off some hair loss, but I am most definitely stating that I'm concerned. Step one in that situation of course is to chase down the facts. First, let's take a look at cadmium.
According to BerkeleyWellness.com (from UC-Berkeley) –
"Cadmium is naturally found in soil – a result, for example, of volcanic activity, forest fires, and weathering of rocks – and is taken up by many plants, including cocoa plants. Soil can also be contaminated by "man-made" sources of cadmium, such as from the manufacturing of certain batteries and the use of phosphate fertilizers.

How much of the heavy metal ends up in cocoa beans depends on the geographic region, soil acidity, plant variety, and other factors. Further contamination may occur, to varying degrees, during processing and manufacturing of cocoa products as well as during transport and storage."
Unfortunately, we all need to recognize that cadmium may indeed show up in our beloved chocolate. That leaves a few big questions still to answer, however. For starters, why are we even worried about cadmium content in the first place? Berkeley Wellness tells us more, noting that "Cadmium accumulates in the body and can have detrimental effects on the kidneys, lungs, bones, and possibly fetal development; it's also classified as a probable human carcinogen."
If it were only found in chocolate products, the cadmium conundrum would likely offer little concern, except for the highest content products that we'd likely all want to avoid. Sadly, the heavy metal appears in plenty of other foods, as Berkeley Wellness notes –
"Lots of foods contain trace amounts, notably rice, as well as seaweed, seafood, and some organ meats; even peanuts, sunflower seeds, leafy greens, potatoes, bread, and mushrooms contribute to dietary cadmium intake."
This leads us to the all-important question…
How Much Cadmium is Too Much?
In order to address cadmium in our diets, we of course need to know how much cadmium equals too much cadmium. As is all too often the case in today's world, "how much" apparently depends on where you live. Yes, that's a nonsensical statement, but when you look at the varying safety levels across the globe, that's exactly what you'll glean from our health agencies.
For example, the at times negligent United States FDA has yet to even set a cadmium limit in food or supplements, while the World Health Organization set a guideline of 0.3 micrograms per gram in dried plants. The EU set a TWI (Tolerable Weekly Intake) of 2.5 µg/kg body weight, but also offers the most detailed guidelines, including new guidelines for children set to enforce in 2019 based on the following –
"In view of a possible reduction of dietary exposure to cadmium, existing maximum levels have recently been reviewed and additional maximum levels have been established for food commodities of concern for which no maximum levels existed yet.

These new maximum levels aim especially at an increased protection of infants and young children and concern chocolate and several categories of infant formula.

For chocolate, three maximum levels have been established depending on the content of the chocolate varieties. The strictest maximum levels apply to the chocolate varieties mostly eaten by children.

The darker the chocolate, the higher the maximum levels are. A fourth maximum level is set for cocoa powder destined for direct consumption. In order to allow the cocoa producing countries and chocolate industry to adapt to these new maximum levels, these maximum levels will only enter into force on 1 January 2019."
Then there's the outlier that kicked off this entire investigation – the state of California. California requires the aforementioned warning label on any product containing more than 4.1 micrograms of cadmium per daily serving. With no standards on these guidelines, trying to siphon out the exact truth tends to be quite a challenge, and that's bad news for consumers and their health.
When faced with this perplexing situation, whether you think California's guidelines overzealous or otherwise, truthfully they present the safest risk threshold.
In other words, if you live by the health mantra "better safe than sorry", then California's guidelines will likely serve you best. However, those guidelines were established in 1996, and they reference studies from even earlier.
In fact, the core study took place in 1986, and in that study, mice were given cadmium acetate in their drinking water. As you'll see referenced below, ingesting cadmium naturally-occurring in plant-based foods likely presents a completely different picture versus ingesting cadmium-laced drinking water. So yes, clear as mud.
Too Little Information
Confusing as all those differing parameters may be, we at least hold a measuring stick now that can help guide our chocolate choices.
Sadly, the final piece to the cadmium puzzle remains largely hidden. Manufacturers never disclose cadmium levels in their products, even when the levels trigger a warning label (more on that in a bit).
Yes, you'll see the warning if required in your area, but you won't know the actual cadmium content, a serious obstacle to overcome if you're concerned about overall cadmium intake.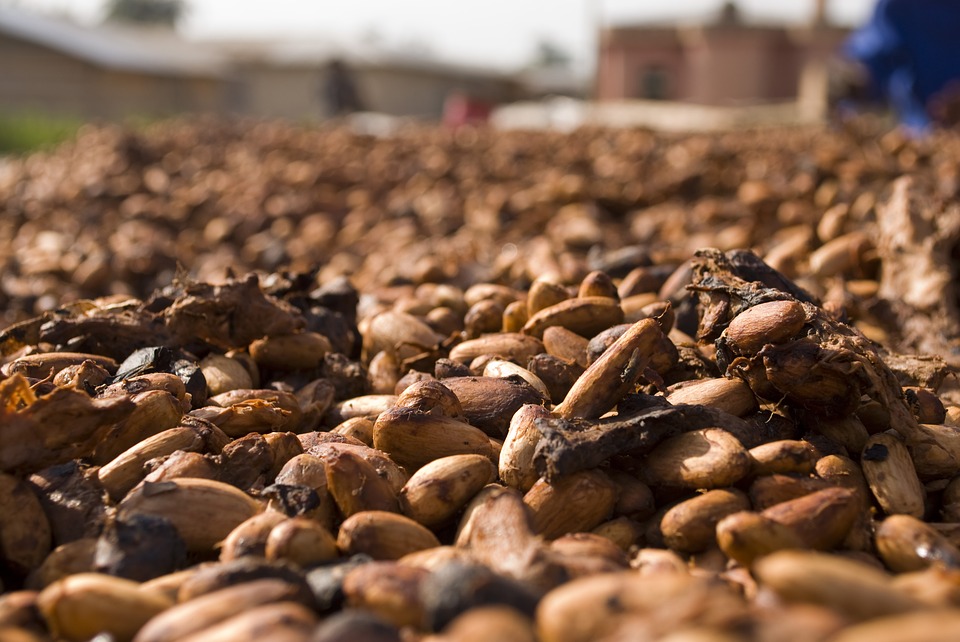 Remember, many other foods contains cadmium, not only chocolate, and the problem truly originates here. The dose makes the poison to some extent, but when you're ingesting the poison from multiple sources each day, and the poison accumulates in the body, well… yes, we're concerned.
Sites like ConsumerLab.com perform actual lab tests on products to offers some insight, but to look at actual data, you must be a member, which means were not allowed to report on the data – we can only send you to the source. Here's the core quote on the matter from ConsumerLab.com –
"Cocoa powders, chocolates, and other products made from cacao beans can be rich in flavanols — which may help with blood flow, blood pressure, memory, cholesterol levels. But beware: Many products are contaminated with high amounts of cadmium, a toxin you should avoid. In addition, the amounts of flavanols are rarely disclosed, so you have no idea what to expect unless you test them in a lab — which is what ConsumerLab.com has done."
Thankfully, ConsumerLab.com still provides some valuable information without the raw data, including the real litmus test for health-conscious chocolate connoisseurs – what's the flavanol content versus the cadmium and lead content in each chocolate? As they continue…
"Among dark chocolate bars, our tests revealed that two popular bars to be contaminated with cadmium at several times established limits. And being labeled "organic" did not ensure better quality. Also, the "% cocoa" (or cacao) on labels was often a poor indicator of flavanol levels. In fact, several bars claiming 80% to 85% cacao contained lower amounts of flavanols than bars claiming 56% to 77%."
If you're dealing with a health issue or are extremely health-conscious, ConsumberLab.com might be worth a look. You can subscribe and access everything on the site for less than $35 per year (note: we are not affiliated with them in any way).
Unfortunately, the list of products ConsumerLab tested consists almost entirely of big chocolate and what we report on at Chocolate Connoisseur in our On the Chocolate Regular column – decent to good quality chocolate you can pick up almost anywhere, a cut above big chocolate products, but in most cases nowhere near the quality of your smaller bean-to-bar makers.
We've listed a few of the notables below, but for the full list, click here to visit the exact page on ConsumerLab.com.
*** It's Our Final Chocolate Offer EVER!!! ***
Order by Midnight on Nov. 30th!
THE AMANO FOUR BAR COLLECTION
CHOCOLATE CONNOISSEUR ULTIMATE
Your Ultimate Chocolate Passport is Here. Unlock EVERYTHING We've EVER Published, with a FREE Ultimate Guide, all for one shockingly low price...