Chocolate and COVID-19:
We Fight On
The COVID-19 Pandemic, amidst everything else it's wreaking havoc upon, is affecting the craft chocolate world in some very serious ways (see more on this in the most recent Editor's Corner). In this article today, I'll let you know the first thing we suggest you do right this moment, I'll go into much more detail on just how the pandemic is affecting smaller chocolate makers, and last of all, I'll give you some key resources, and more ways you can help chocolate makers as well.
So dig down deep, find that positive attitude within, and let's fight on through this together!
LetterPress in April
As you likely know by now, we've put our regular promotional chocolate offers on hold. Normally, each month we partner with great chocolate makers and sell their chocolate here onsite at a phenomenal price you can't get anywhere else.
Unfortunately, normal isn't home right now (while most of us of course are at home indefinitely!), so taking it one month at a time, our chocolate offers are now instead direct chocolate promotions — we're sending you directly to each chocolate maker, so you can support them in their time of need and help keep doors open across the country here (and cacao farms across the world in operation as well).
For April, we're sending everyone to LetterPress Chocolate. Click here for all the details and to order some incredible chocolate.
LetterPress certainly isn't alone, however, so let's take a closer look at the effects of the Coronavirus Pandemic on chocolate makers across the country and the world, with help from nonprofit FCCI, the Fine Cacao and Chocolate Institute.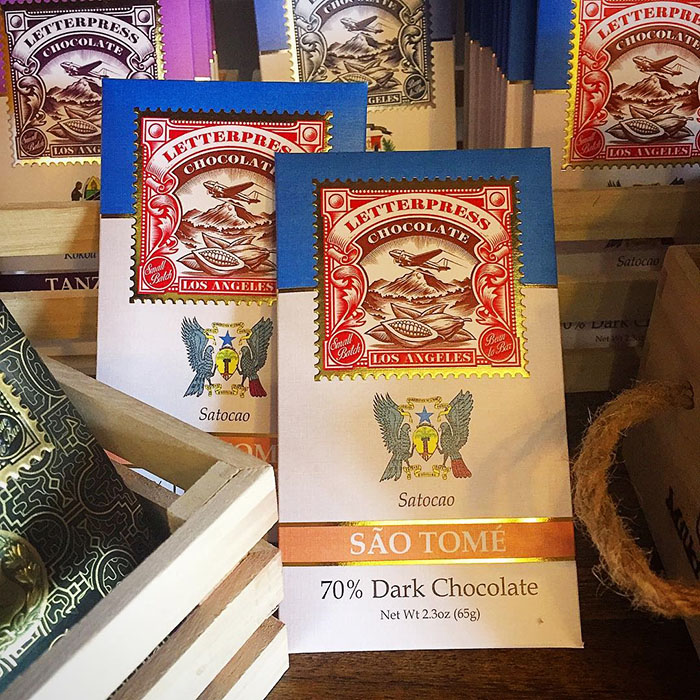 COVID-19 and Chocolate Makers
In March, FCCI started a flash poll, hoping to discover the potential coronavirus impact on small chocolate businesses. The poll is ongoing, so if you're a chocolate maker, please click here to take part in the poll if you've yet to do so.
There's also a poll for the cacao production and trade side of the chocolate world, and you can take that poll at these links, available in four different languages: English, Espanol, Francais, Portugues.

FCCI also recorded a video, publishing their findings. We encourage you to watch the presentation below if you have the time, but it is a long one (nearly 30 minutes), so we'll give you the key points here for brevity as well.
For the initial analysis in this video, 125 companies responded to the poll, with 52.8% of the companies located in North America, followed by 22.4% in Europe, and then 15.2% in South America and the Caribbean. The remaining respondents hail from Asia, Australia, and Africa.
43.2% of the companies report annual revenue under $100k per year, and another 17.6% report revenue from $100k to $250k annually. These numbers clearly indicate that we're looking at smaller chocolate businesses here, since over 60% of the participants sit in the $250k and under annual revenue range, an important distinction to make from the start.
Now for what's potentially the most important piece to the poll, FCCI asked this question —
How much has your organization been impacted by the spread of the coronavirus, or do you expect it to be impacted?
59.2% indicated a significant impact on operations, while 20% considered the pandemic to be an existential threat to their business, meaning they're likely to actually go out of business if the situation continues. These certainly aren't the numbers we'd like to see, but it's clearly the reality facing the smaller chocolate world right now in Spring of 2020.
As you'd expect, 91% of respondents noted reduced customer demand, and that's where we really hope to help fill in a gap here over the next several weeks, working together.
Resources for Chocolate Businesses
FCCI put together a document titled "Small Chocolate Business COVID-19 Resources". It includes links to an extensive amount of resources, ranging all the way from social distancing guidelines to food and beverage business guidelines in handling the crisis, to financial and legal resources as well.
There are plenty of places to get help, and one item we think almost everyone will be interested in is the weekly "We're All in This Together" virtual meeting, hosted by Ecole Chocolat.
"We at Ecole Chocolat are creating a virtual space where every week anyone in the industry who would like to join can gather together to share ideas and support one another. Every week we will come up with a focus for the conversation, but of course that focus may change as world events evolve."
Click here to view the meeting registration page and sign up. We did, so you might just come across Chocolate Connoisseur Magazine while you're in the meeting as well. For now, the weekly event runs through May 27, 2020.
What You Can Do to Help Right Now
We'll be back with more on this over the coming weeks, including the week ahead here, where we'll be donating directly to one chocolate maker at a ime as part of a new campaign we're in the process of launching.
In the meantime, in addition to supporting LetterPress Chocolate right here, we strongly encourage you to support your local chocolate makers as well. Most of them likely accept online orders at this point, and some may also offer curbside pickup too. As I mentioned in my last Editor's Corner —
"Many smaller chocolate makers have built their businesses on multiple pillars, which tend to include tastings, tours, and education — all things that certainly work best in person. Building relationships is such an important part of the craft chocolate world, and obviously, from an in-person standpoint, that aspect will take a severe hit in the short term."
The best way to fill the void there is to simply buy more chocolate from your local makers. It's really the best way to show a little love and solidarity right now for the chocolate businesses you appreciate the most!
Stay strong everyone, and we'll be back with more soon…