Recently I had the privilege of interviewing Ira Leibtag, founder and CEO of Cholaca. If you're not familiar with this Boulder-based company, I'm very happy to help expand your chocolate horizons here and now.
When I called Cholaca for the interview, Ira made an immediate impression by answering my call on barely the second ring. Indeed, Ira's friendly and open nature offered early insight into his personality and philosophy as well —
"I wanna know what's going on in the outside world. I keep my cell phone available rather than always having my nose to the grindstone, so I can stay in touch with what I need to know outside my business."
Makes perfect sense. Still, in a world where there's a tendency to protect ourselves from unknowns, it speaks volumes to how Ira takes the call, handles it then moves forward.
So without further ado, let's talk Cholaca…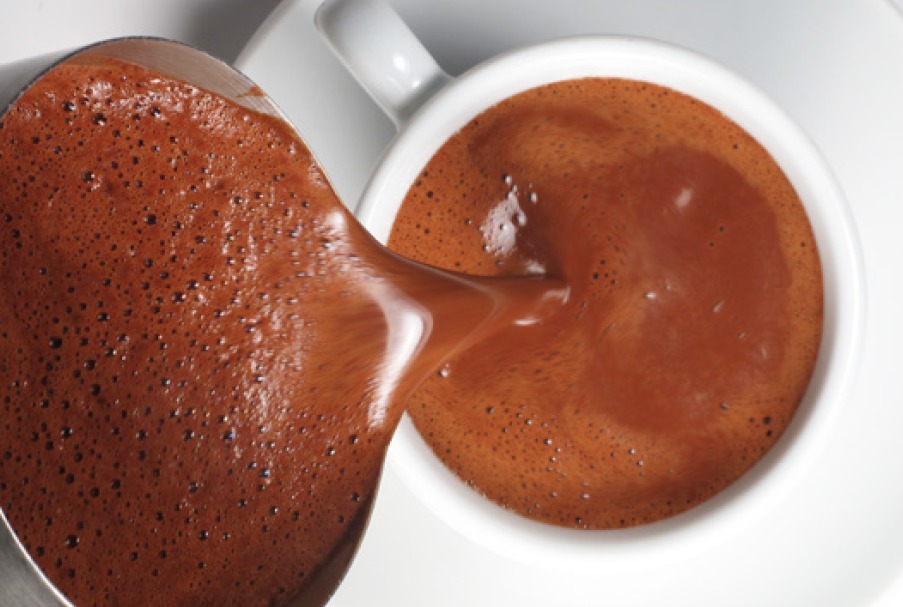 Not sure about you, but for me, the word brings to mind a swirling pot of dark, rich sweetness, and that's exactly what Cholaca is – pure liquid cacao, to be enjoyed by itself or used in baking wafer form, in a plethora of delicious recipes.
This liquid cacao didn't just appear overnight, of course. Ira's obsession with chocolate is only the most recent adventure in his journey, so let's rewind to the tender age of five, when Ira's passion happened to be music.
His mother had everything to do with steering him down the musical path. From the ages of five to seventeen, Toronto-native Ira classically trained at piano at the Royal Conservatory of Music, located in his home city.
"Playing music was in my blood. My mother was determined I excel at music, and I desired to keep up with her determination. I remember at the age of five  or six, playing a concert, and I had to stand up and walk over to a different part of the piano to play some of the song, then sit back down again on the bench to finish playing the piece."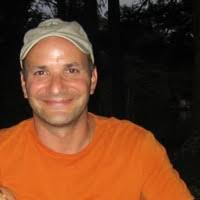 Ira and I shared a little laugh over this memory, then moved on to his young adult years, as he explained how he decided to "throw the books away" and attend York University in Toronto, studying economics and music.
"I'm very much a lover of math and economic theory. There's no difference to me between creating a piece of symphony, building a business spreadsheet, or a chocolate sauce. It all stems from the same place."
Okay, hold on a minute, that's a pretty amazing thing to say. Because for some of us, we tend to use our creativity in one or just a few areas in our lives, so we can excel at whatever we choose to do.
But to apply that same creative process across the board — in business, music, and cooking — while make money in the process? That's special.
Music Makin' Money
After university, Ira decided to take his passion for music and business, put them together, and maybe make some money.
"When I was 21 years old, I decided the best way to do this was to create my own jingle business. After all, what could go wrong?"
Said in satirical fashion of course, this prompted another shared laugh. Obviously, like any business, his jingle company had its fair share of ups and downs, but overall the business did well, and for a long time —
"There were only 3 of us in the whole country at the time who had the cutting-edge software to create jingles digitally. You know, life is full of opportunities and I had to ask myself if I wanted to jump on that train or let it pass me by."
Jump he did, and for years Leibtag designed and produced television network signature sounds, feature film scores and commercial jingles, and led the Jurassic Park Lost World audio team at MCA/Universal's theme park. His company was at the forefront of digital audio for the web, and they were able to break open new avenues for digital marketing. In 1998 he came to Boulder as a consultant to Excite@Home, which was in the process of creating web radio. He fell in love with the city, and soon after, with Mary Pierce, who eventually became his wife. They still live in Boulder to this day.
"While Thomas Dolby, based out of San Francisco, was busy creating cutting-edge sounds with plug-ins and MIDI, my company focused on taking sounds, putting them into a bandwidth that worked for web and could be adapted into people's browsers, basically AOL at the time. Eventually, we built the first web radio station."
Switching Tracks
While living in Boulder, he and Mary realized Whole Foods was making a killing with their prepared food section, yet the food wasn't all that delectable. After a trip to Chicago, where they encountered and fell in love with gourmet delis, they jumped onto a different train and decided to open up a specialty foods purveyor and catering company, Corner Gourmet, in Boulder.  From music to food… for most us that's quite a switch, but Ira grew up in his mother's kitchen for years, and says she was a fabulous cook, part of why the jump was a natural one.
"So, it was your mother's influence that led you to cook?" I ask.
"Sure, let's give her the credit. When something goes right in our lives, we credit our mothers, and when it goes wrong, we blame them. Isn't that how it works?"
Ira's sense of humor has certainly helped him and probably those around him get through life's rougher patches. One of those patches turned out to be the Corner Gourmet, when eventually Ira realized it wasn't for him.
"It was a head of its time in Boulder. But the work was too hard and the hours too long… and eventually I realized I wasn't built for it."
During this time at the Corner Gourmet, however, someone approached Liebtag creating cacao as a beverage. Much like how life worked for Ira to date, he had yet another decision to make… stay at the Corner Gourmet, or try something new?
We know the answer to that one!
"I said to myself – wow, look at this idea! It could be a great one. What could go wrong?"
Chuckling together, I couldn't help but admire his willingness to take chances.
"The business of running Cholaca has been fascinating. It pulls me in further and further. I'm passionate about what I do. I'm having fun while making money at the same time, all the while helping re-grow rainforests. These "ingredients" provide the right cocktail for me, the right three-legged footstool, if you will." 
Cholaca Changes
Cholaca's actually began in a place most of us love — the coffee shop. And one in particular at the very start – Ozo Coffee.
Cholalca's distribution grew within the food service industry – mostly amongst coffee shops, then bakeries. Now Cholaca offers both the wafers and pure liquid cacao its food service partners. The liquid cacao is available in three varieties: unsweetened, original and sweet. 
All varieties contain pure, organic cacao and water, and are made with no preservatives, emulsifiers, or additives. The sweetened varieties also contain organic coconut sugar.
Cholaca's food service partners such as Ozo Coffee, continue to deliver new, creative recipes to their customers by using various Cholaca products. For a long time, Ira thought Cholaca would strictly remain in the food service sector, but then an opportunity to expand into retail presented itself at places like Natural Grocers and Whole Foods, where consumers could buy Cholaca off the shelves.
"There are fifty ways to destroy your business, one way  to make it succeed. You have to find the path to take it there. Deciding when to expand or not is critical to keeping your business going."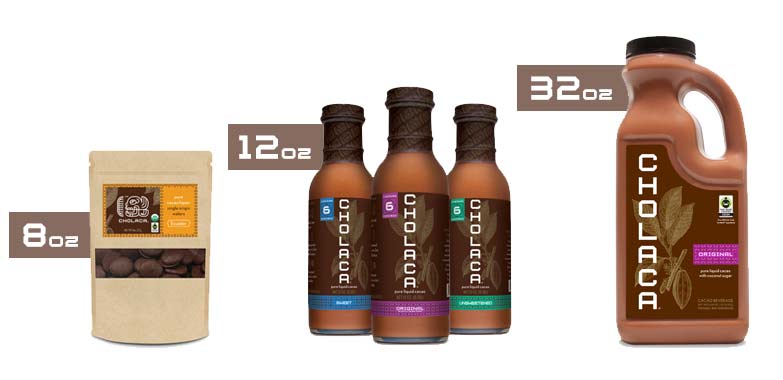 Cholaca's 100% Ecuadorian single origin cacao wafers are non-alkalized, making them, according to Cholaca, the highest quality and least processed product in the marketplace. The 32oz and 8oz varieties are popular with the food service sector, while the 12oz bottles are found in the refrigerated section in retail stores such as Whole Foods and Natural Grocers. Currently, Cholaca is expanding even further into ready-to-drink, healthy chocolate milk-type drinks, more appealing to the basic customer.
But don't get too comfortable; Chocala didn't. Another opportunity train soon rounded the bend, and Cholaca soon made its way to chocolatiers as well.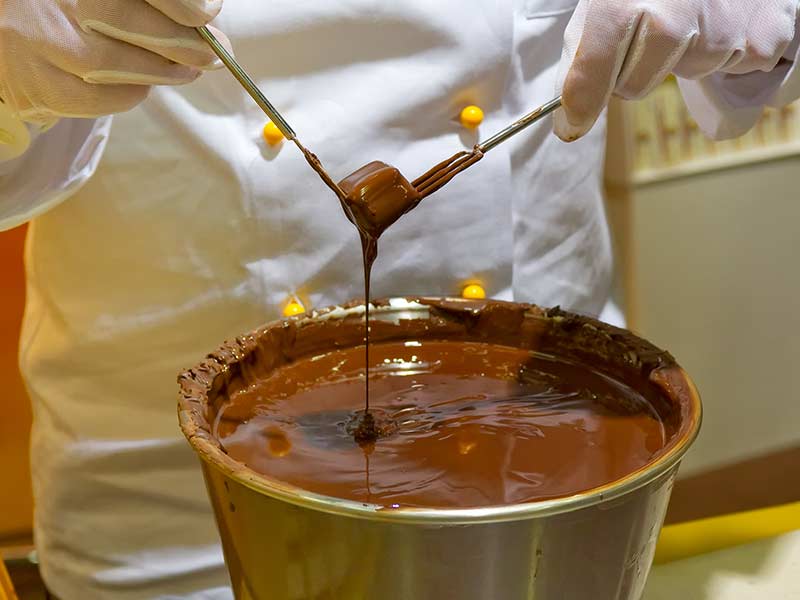 The company now helps small craft chocolatiers go in on larger bulk orders so they can achieve economies of scale while purchasing the highest quality cacao available anywhere in the world. Chocolatiers order either by the case or pallet (see picture below).
Some of the best chocolatiers use Cholaca.  If you've kept up with Chocolate Connoisseur, we recently featured at least two of those chocolatiers in our publications – Cacoco and Firefly.
Also note The Philosopher's Stoneground (whom we've yet to cover), featured on Cholaca's website as a chocolatier useing Cholaca's products. I have a feeling we'll connect you with their story in the near future, so stay tuned.
For now, let' move on to Cholaca's mot recent, and perhaps most lucrative, expansion…
Breweries and Distilleries
"It seemed like a heck of an opportunity. Brewers wanted the product for their chocolate beers and cocktails, and the idea really took off."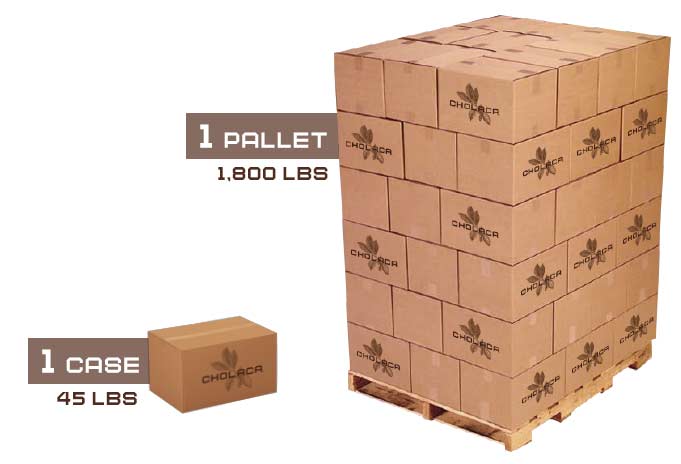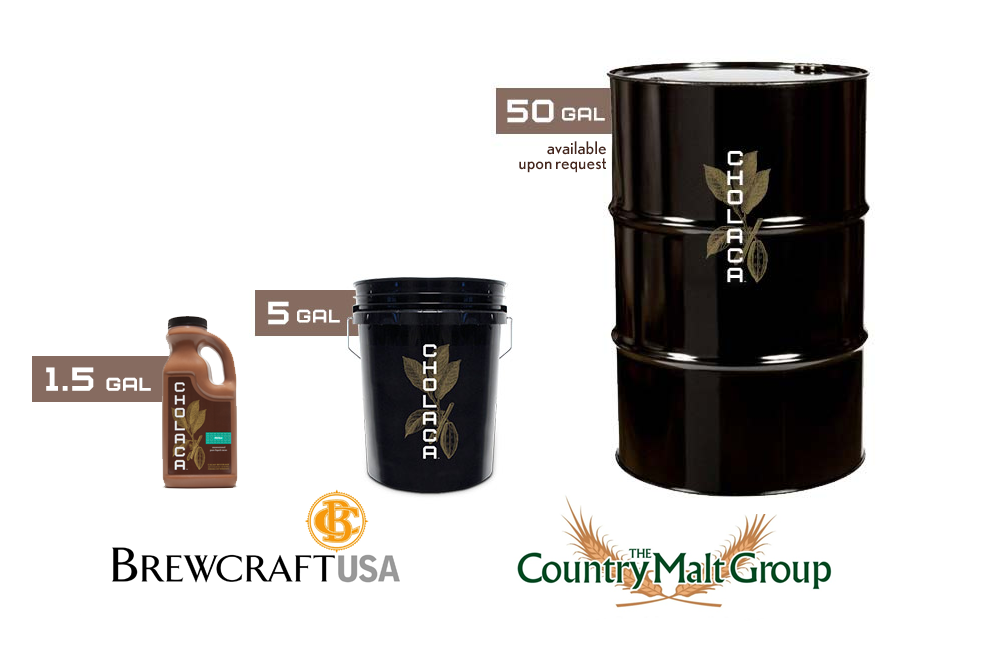 "We liquefy our chocolate, emulsify it with water, and remove harmful organisms by pasteurizing it," Leibtag furthered explained, in a February 2018 interview with BizWest. The liquid form allows brewers to keep solid chocolate out of the fermentation process. "When you use solid chocolate, microorganisms are dormant until you add water — that's when you add life," he explained, referring to the growth of bacteria.
The BizWest article also states that, "when [cacao nibs are] added to a fermenter, the two-week process can result in unplanned-for-flavors in the finished product.  Since Cholaca is already a liquid, it can skip those unexpected results and go right into the brite or secondary tank." 
"No fermentation is needed because it's not an extracted flavor but an enhanced flavor."
Brewers also appreciate the easier clean-up. When solid chocolate is added to fermenters, the pipes, hoses and valves tend to clog, which makes clean-up difficult. Problem solved with liquid cacao! 
Cholaca  is now distributed throughout North America to breweries though Country Malt Group and to homebrewers through Brewcraft USA. Their unsweetened Cholaca is most often used for brewing chocolate beer, but they also produce original and sweet varieties for custom orders.

The Great Stuff
"Now Cholaca is in over 700 breweries, in 50 states including Canada, in 15 countries, including Australia. That volume gives us the ability to import quality cacao. It helps us get the great stuff."
Ira's passion is palpable as he expounds on why getting the "great stuff" is so important.
"Without the great stuff, we end up with GMO and preservative-infiltrated product… and ruined rainforests."
Cholaca works with Yellow Seed, a conscious trade network where farmers, buyers, and members work together to promote equality, ecological conservation, and community resilience, starting with cacao. Yellow Seed's platform acts as both an informational hub and a marketplace to create a trade network deeply rooted in the exchange of trust. 
This kind of support system and ethical business practice has helped Cholaca become the quality product it is today. In addition to having no preservatives, additives, or emulsifiers, Cholaca is non-GMO, gluten-free, organic, vegan, and paleo-friendly.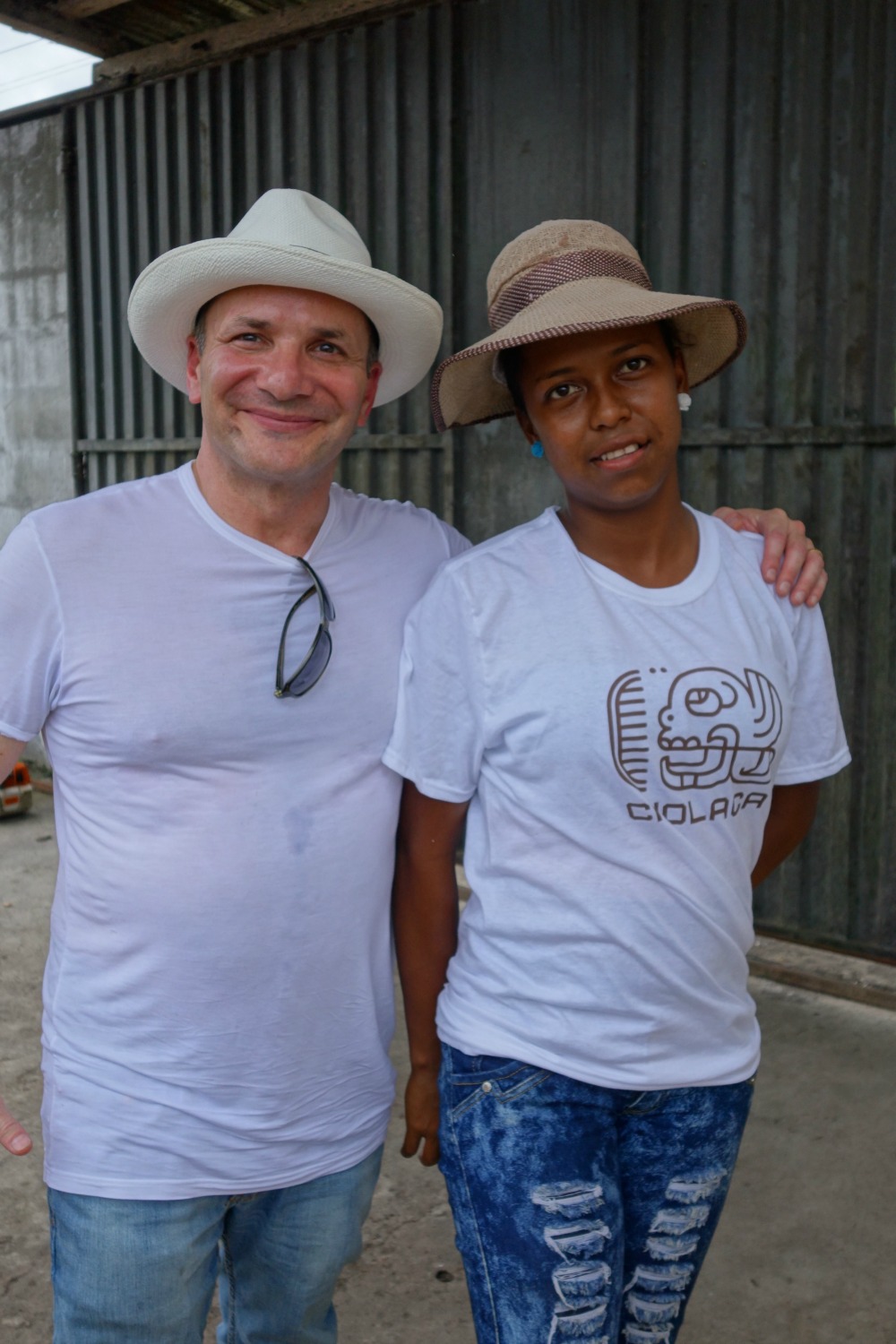 "The question now is, can we figure out a way to get more customers to pay for quality chocolate? The more people who want darker, at least 65% to 70% chocolate, the better." 
Cholaca's search for this quality chocolate led Ira to the lush Ecuadorian Pacific coast, where their beans are sourced exclusively from heirloom cacao farms, owned and operated by regenerative farmer cooperatives. Ira has met personally with some of the farmers, and additionally, they also source from Peru.
 "It's good to be a part of supporting their communities, and to see how the farmers' co-ops allow them to have better lives."
Interestingly, one of the reasons Ira started down the path protecting rainforests came from a question one of his partners asked him — "How are you gonna protect your supply chain?"
So, his desire to improve the world came in part from basic business sense, too.
"If we can pay farmers a good wage, they'll grow more rainforests rather than go into a different industry. Farmers need to make a living just like the rest of us. And we need the highest quality cacao.

So, in addition to helping farmers earn a good wage, the more cacao we sell, the more we save rainforests."
That's a win-win situation, all the way around.
Regenerative Agriculture
While most high-quality chocolate companies concern themselves with Fair Trade and organic sourcing, Cholaca also invests its time and resources in regenerative agriculture, which results in the production of high-quality cacao, while the world at large benefits from the farming practices.
According to Wikipedia, a technical term for regenerative agriculture is, "An approach to food and farming systems that rejects pesticides, artificial fertilizers and aims to regenerate topsoil, increase biodiversity, improve water cycles, enhance ecosystem services, increase resilience to climate fluctuation and strengthen the health and vitality of farming and ranching communities."
Or, to put it in more "natural speak," Greg Landua, a regenerative sourcing manager featured on Cholaca's website, says, "In the case of cacao, regenerative agriculture offers more biodiversity, more carbon being sequestered from the atmosphere, to help stabilize the climate, and the community is healthy and thriving all through the techniques."
According to Cholaca's website, 18 million acres of rainforest are lost each year, and there's not much left. They're building a coalition and working with the local community in Ecuador to purchase and preserve one of the last pieces of primary rainforest in South America.
Cholaca seeks direct relationships with farmers supporting these practices, so the farmers thrive as the business thrives.
The "save the rainforests" concept isn't really part of Cholaca's sales angle when they approach distilleries about using their product, however.
"Not everybody has to be an activist. As long as the brewers get the delicious taste they're looking for in their beer, they're happy, and their service to the world is providing delicious beer, which most of us can appreciate."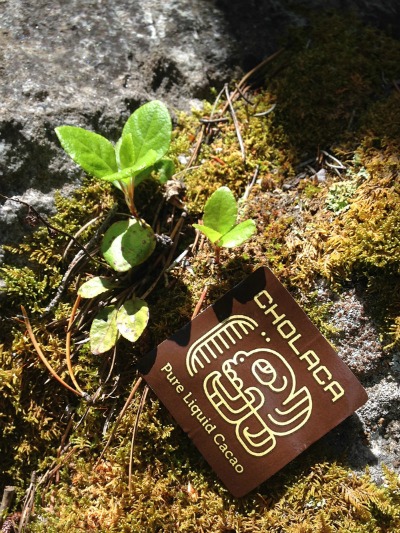 Insights from Ira
Ira's offers some sage advice to other business owners, particularly on when to keep at a business venture, or to let it go.
"It's easy to get in, what could go wrong, right?"
But then you discover a lot of things can go off-the-rails, and deciding whether to give up a business venture or to stick with it can be tricky.
"Do what you gotta do – if you gotta quit, then you quit. Sometimes we need to walk away. But business owners many times feel the grass is always greener on the other side. And if your ego gets in the way of your business, you're dead. Whether you decide to stay or leave a business venture is something only you can know. But everyday in business is difficult. No matter what it is, you have to come back and do it everyday.
The real question is – can you come back tomorrow?"
Sounds a lot like life in the bigger picture… knowing when to stay and when to leave situations in your life. Amillion people will give you a million different answers. So, much like life, steering your business requires smarts and intuition to land in your desired destination.  But if there's one thing you'll learn from Ira Leibtag, just because you're scared, that doesn't mean you don't jump.
Cholaca's future plans include increased distribution with distilleries and breweries, along with continuing to supply the best cacao available, and, as mentioned earlier, providing ready-to-drink chocolate beverages on the grocery shelves.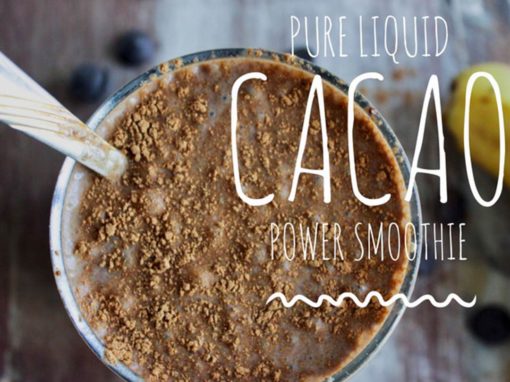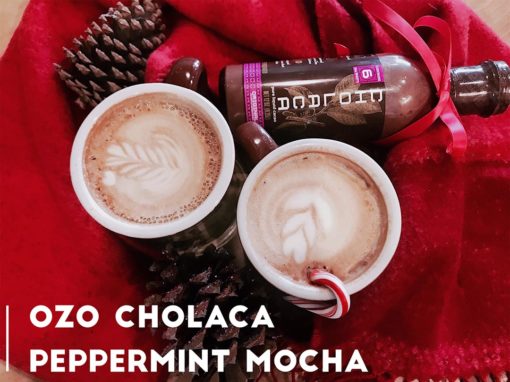 If you have a moment, peruse their website and try one or all of their delicious recipes. All it takes is a quick trip to one of their retailers to pick up Cholaca. I plan to try a couple of them myself!
In the meantime, we wish Cholaca all the best in their continued journey to chocolate lands unknown.