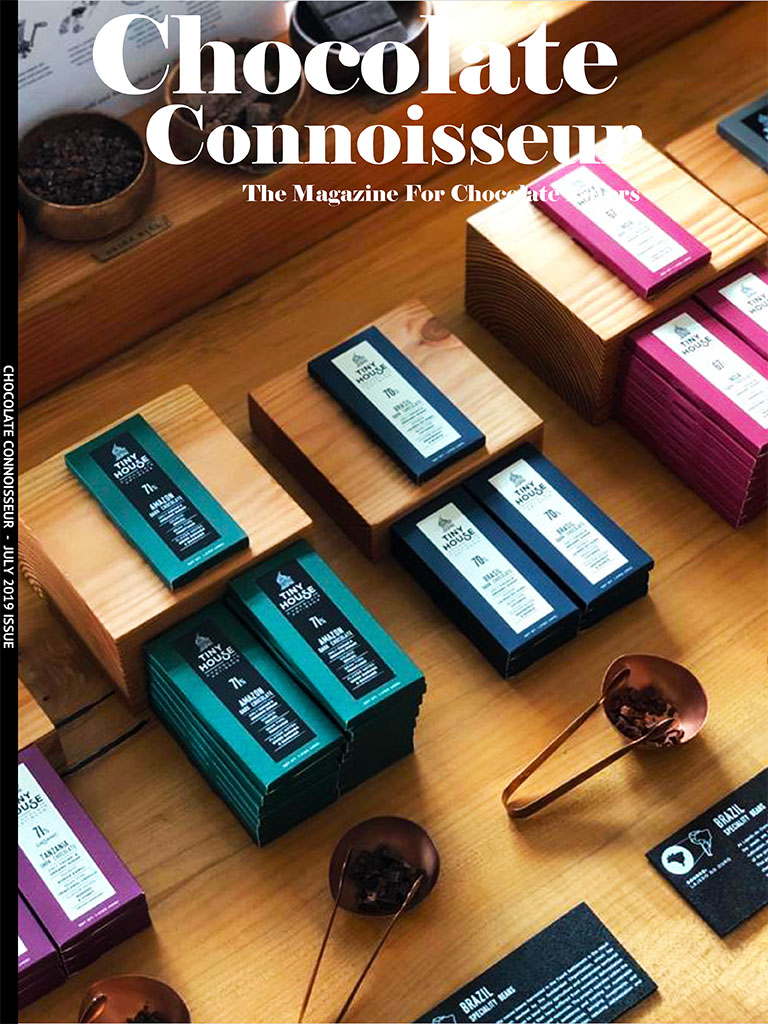 Cover photo by Tiny House Chocolate
NOTE: We publish multiple blog posts previews for each issue, to give you an idea of what you'll find inside. Scroll down below to see which posts we've already published for the July 2019 Issue.
JULY 2019 ISSUE HIGHLIGHTS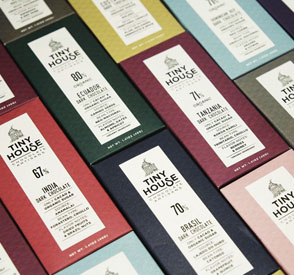 IN FOCUS: Tiny House Chocolate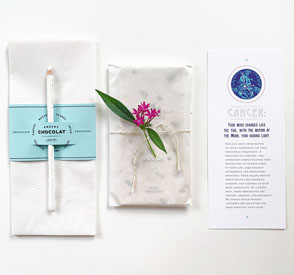 Chocolate Offer — The Projet Chocolat Collection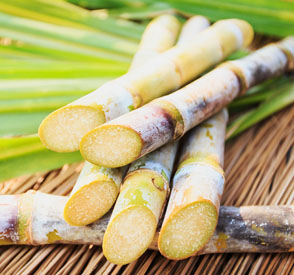 The Healthy Bean: Sweeteners in Chocolate
Tiny House Chocolate Healthy Coconut Bombons Recipe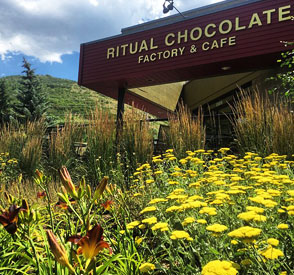 Editor's Corner: A surprise influx of chocolate shipments to Chocolate Connoisseur (especially in this crazy hot summer), makes for a particularly happy July, plus a sneak peek at the rest of 2019...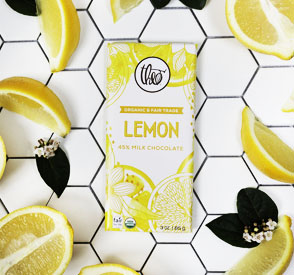 Chocolate News — Hershey raises prices (but why?), Theo Chocolate Wins Gold... Twice, and a new book for chocolatiers launches in August.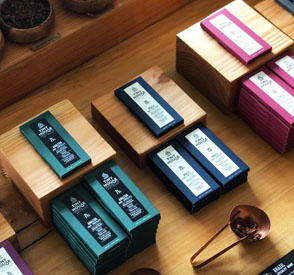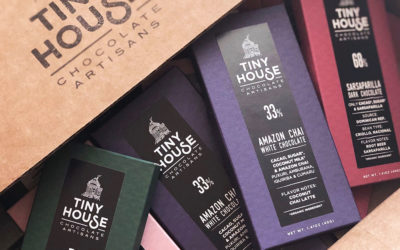 Tiny House Chocolate – three words you likely never expected to read together, and yet this word trio will most certainly bring a smile to your face once you've uncovered its chocolate treasures. Meet Maiana Lasevicius and her husband/business partner, Gustavo Hilsdorf, co-founders of Tiny House Chocolate in Santa Cruz, California who, five years ago, were still in Brazil, leading a very different life…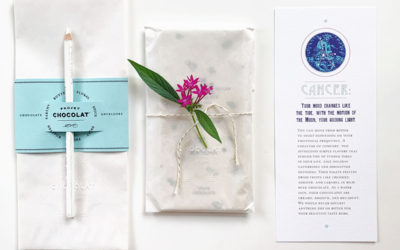 Back in early Fall 2017, we had the pleasure of interviewing the wonderful, positive force for chocolate good that is Sophia Rea, founder of the illustrious Projet Chocolat in Nashville, TN. Now Sophia returns with The Projet Chocolat Collection featuring Chocolate Zodiac Cards and Chocolate Envelopes…