OCTOBER 2018 Issue Preview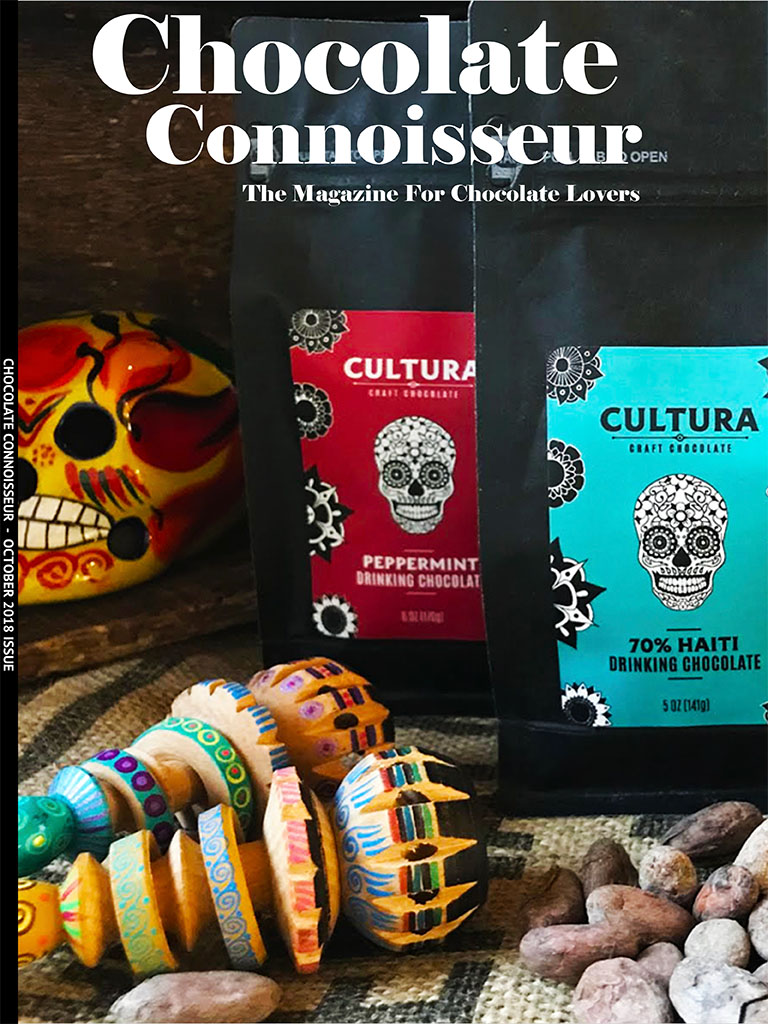 NOTE: We publish multiple blog posts previews for each issue, to give you an idea of what you'll find inside. Scroll down below to see which posts we've already published for the October 2018 Issue.
OCTOBER 2018 ISSUE HIGHLIGHTS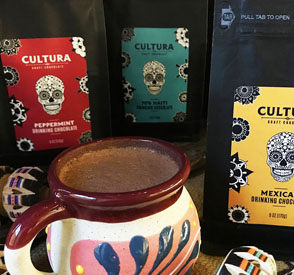 Chocolate Offer: Cultura Craft Chocolates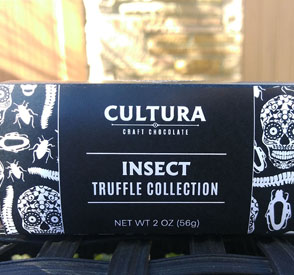 Chocolate and Insects -- They're Not Just for Halloween!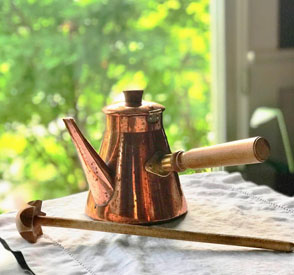 Chocolate One-on-One with Victoria Cooksey: Drinking Chocolate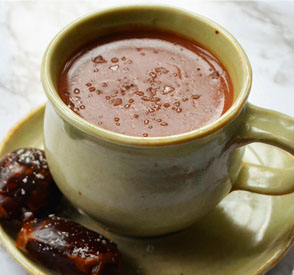 Date, Cardamom, and Sea Salt Hot Chocolate Recipe
Cao Chocolates Chocolate Mousse Recipe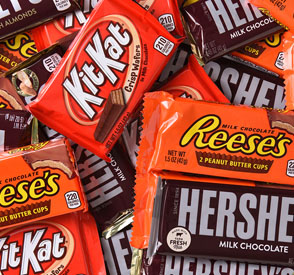 Chocolate News: A strange October for Hershey, healthier options continue to win, and... Krispy Kreme?!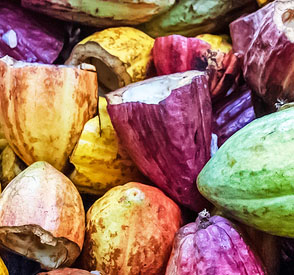 Editor's Corner -- Origins of Cacao Revealed!!!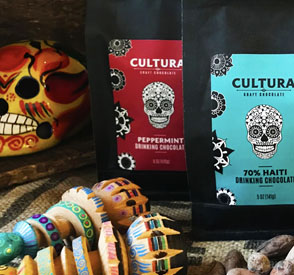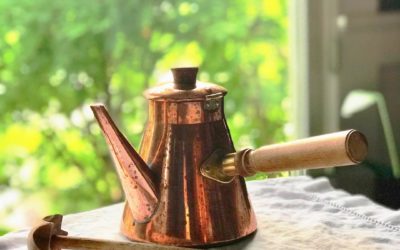 Victoria Cooksey returns for a Chocolate One-on-One that's actually more like a Drinking Chocolate One-on-Four, as she interviews Luke Owen Smith (The Chocolate Bar), Sophia Rea (Projet Chocolat), Domantas Uzpalis (Chocolate Naïve), and Lilla Toth-Tatai (Little Beetle Chocolate).
They creep and crawl, but the thought of actually eating one covered in chocolate may be what frightens you most this Halloween season. Yet, many people already do! Learn why eating a little bug can make more of a positive impact than you may think.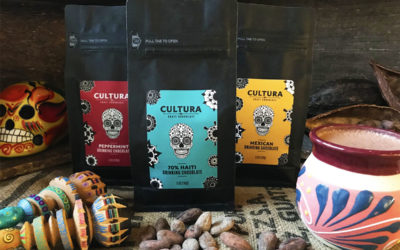 Cultura Craft Chocolate's three-part chocolate offer begins with what you see here — Cultura's Drinking Chocolate Trio. Over the next few weeks you'll see two more options pop up here as well, including the Spirit Collection and, yes it's true… the Insect Collection!